Hanging around in the nondescript not to say ugly parking lot of a small medical building in Ottawa's west end–not to be confused with London's West End (which seems to be as ill-defined as it is famous) nor even with any of these other 75 West Ends (including West End, Saskatchewan [a seemingly ill-named "resort village" with a 2016 population of 37] and this person [who seems to have, not an ill, but at least an odd nickname])–anyway, as I say, hanging around in an ugly (we might just as well say it, no?) parking lot, I wonder bitterly why building owners don't expend more (i.e. any) money improving the area surrounding their building. I'm not expecting beauty, exactly, but a little less ugly here and there would be welcome.
No, no, I don't wonder why. I understand entirely why a building owner might think that the cost/benefit calculation was pretty obvious, since unuglifying, say, a parking lot for current patients would be unlikely to bring in any new patients. After all, which of us has driven around any end of any city or village, resort or otherwise, and said . . .
Ooh, now *this* is a beautifully laid out
and well-appointed parking lot.
What product or service can I buy
from the tenants of this building
to show my appreciation?
To make this expenditure worthwhile?
Not a single which of us, that's who. Not even one of us with an odd nickname.
But hey, here I am, hanging around, and the sun is shining, so I hop out the car. What's this? I immediately realize that I have not been entirely fair to the building's owners. Look, they've positioned the parking so that a metal fence topped by barbed wire–admittedly, not lovely in itself–will reflect in the car's back window.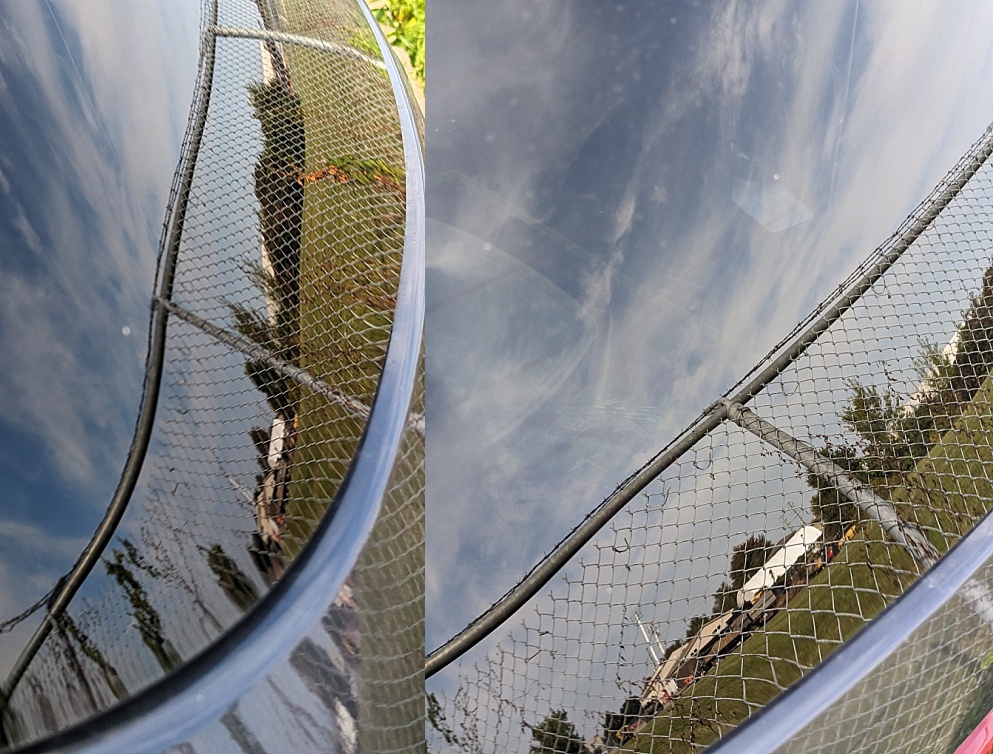 Lovely. And what's this?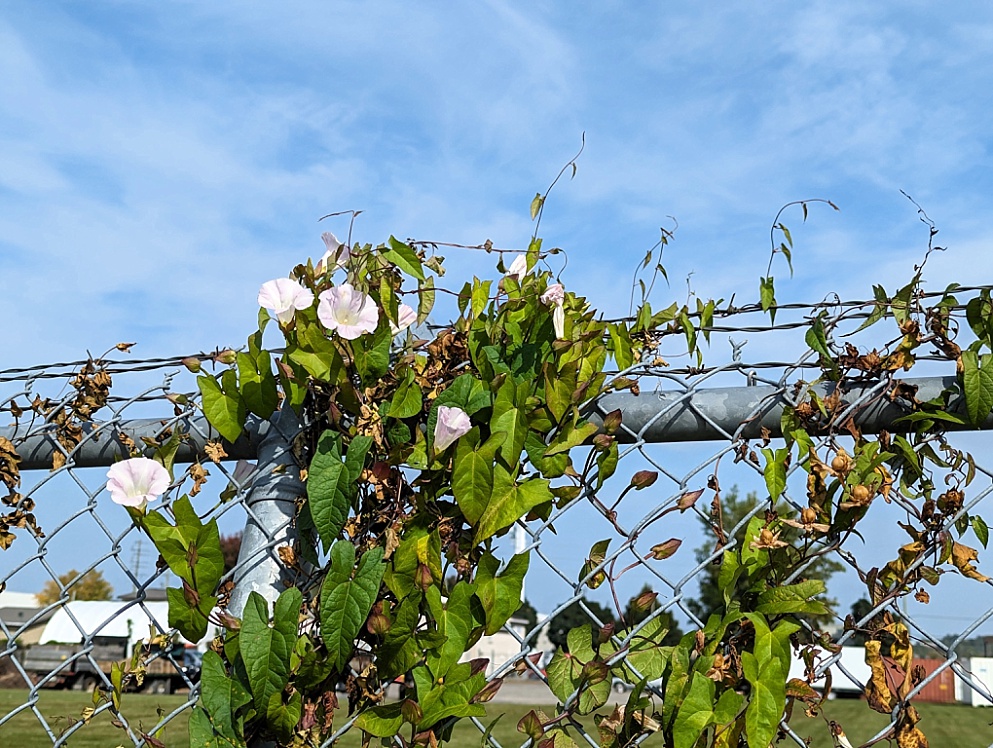 Ah, they've planted honeysuckle along the fence.
Lovely. And what's this?
Ah. The honeysuckle is overcoming the fence, ever-so-gradually pushing it to the ground. I expect that whoever has to maintain this fence is not now saying, "Lovely" except, perhaps, sarcastically. Bitterly, even.
But for me, unencumbered by any skin in this game, the bigger picture is clear: It can seem like an ugly world sometimes, but beauty wins in the end. Well, in the west end, anyway.