The best camera is the one that's with you.
– Chase Jarvis
Well, OK, I can see the truth in this. Of course given both the opportunity to prepare and the thought to do it I want a different lens for landscapes than for birds, but if I don't have any camera with me, however inadequate it might be compared to hypothetical perfection, the shot is lost entirely. It's hard to see how that's a good thing, even if all I have is my phone camera.
Similarly, the best scene is the one that's in front of me. Of course I appreciate iconic scenes in ideal lighting conditions and the time to find the best place to stand, but even a standard road-trip yields lots of things worth photographing, even in insufficient light and even through the car window.
Bridges, for example, at dawn and past dusk.

More bridges (because, well, bridges), including twin bridges. Fraternal twins, by the look of them.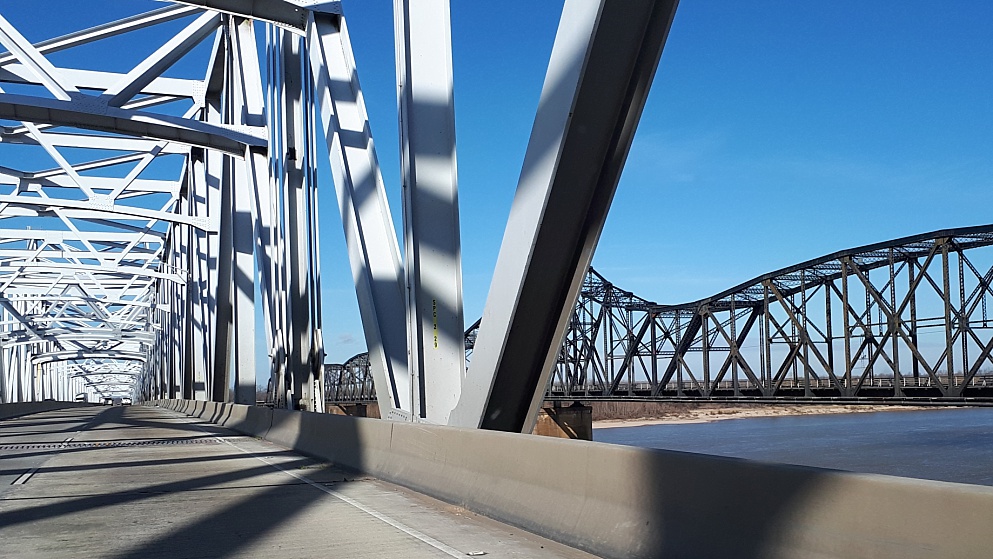 Pipes at a gas station. For ventilation of underground gases? Dunno, but it made me a bit uneasy.
Various signs at various rest stops along the interminable interstate.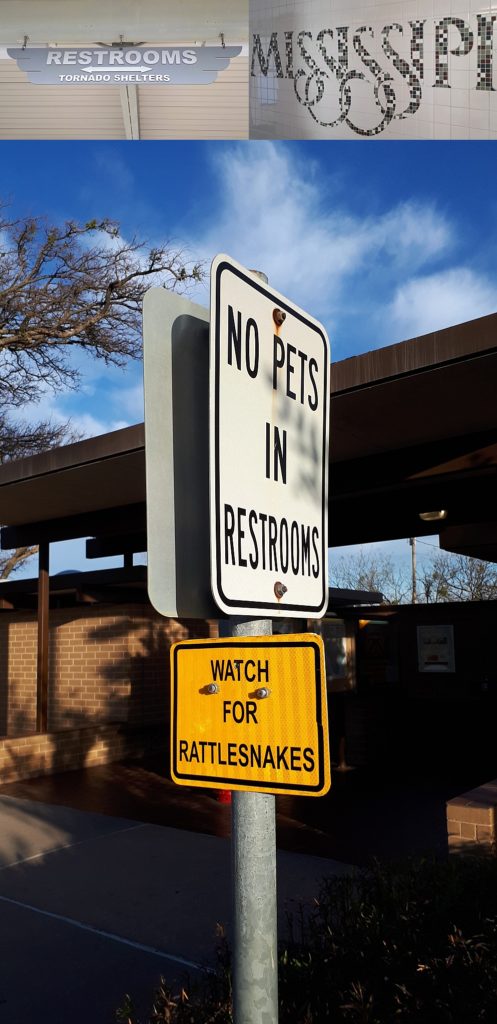 And, never exactly finally but the last in this series, shafts of light as the sun rises behind low-lying banks of cloud. How could you not go toward this light?